'Location, location, location' is where we get all of our ideas. Although, If you want to become a genius other things play a part. Like… food, because 'you are what you eat'. Carbohydrates, carbohydrates, carbohydrates. Although, i'm always being told the importance of a good healthy diet. That's why people who eat 'onions have many layers', and others may be a 'tough nut to crack'. Clothes too are involved: intellectual chic is a tweed jacket from River Island where a child factory worker has been paid to wear away the elbows by intense levels of thinking at his desk for several years for you (and even then it's still expensive). All because, you have to 'dress to impress'.
And that's all it takes really. 'Genius is the mother of invention', but did you know that invention is a bastard child? Genius, being a flirtatious mistress makes several candidates along the way for the estranged father of Invention; namely luck, procrastination or the 'milkman', and everybody has at least one of those.
Where am i going with this? Well, i like aeroplanes, because 'it gets you places'. It's better than car, because every-time i drive it always 'leads me to Rome', and what i want to 'get to is the point'. I mean, 'what was my point again'? Oh yes, I ' got to the point'. Or did i 'miss the point'? No, at the moment 'i'm beside the point', and the only way we'll ever meet is by being at the 'same place at the same time'.
And, for that reason, my 'thing of the month' this month on the theme of EUREKA! is a list of intellectual properties.
#1 Albert Einstein

#2 Friedrich Nietzsche

#3 Wolfgang Amadeus Mozart

#4 Voltaire
#5 The Wright Brothers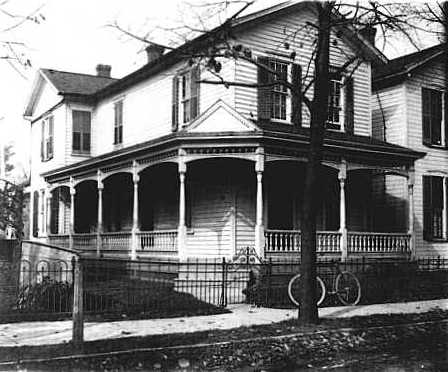 #6 Karl Marx

An explanation: My thing of the month is a simple thought. How lucky we are that  Voltaire was french, Mozart had a piano, Newton lived on a farm with an apple tree, the Wright brothers lived together and Albert Einstein lived in a house that obeyed universal physical laws.
Everybody has their place in the universe, and you'd be relieved to know it's made of apparent chaos. I suppose even Paris Hilton belongs somewhere; admittedly maybe underwater with a brick tied around her ankle. Maybe that way the only magazine front covers she'd be plaguing is 'Fisherman's Digest', and I can live with that. I don't fish. I tried it once but i was like a 'fish out of water'.
And that's people isn't it? Composed of all the things they've heard, and all the places they've gone to. That's how we get informed. That's how we come to know. That's why we are so full of convention and why the vast majority of us are missing our genius offspring that is invention.
What i mean to say is, as commonplace and obvious as it is, good ideas come from anywhere, and you know that. There's so many ideas swimming around, wherever we go, picking one and running with it is the hardest part. A good idea is a gift of fortune, place and resourcefulness, and from whatever you have, you take what you know and what is obvious and you have to try to do something extraordinary with it before somebody else does. But if genius doesn't tickle your fancy, well stupidity has its merits too. If you go 'quids in', give your 'two cents worth' and then get a 'penny for your thoughts', well, the whole thinking business isn't all that economical anyway.
I'll end with a quote (because that's what the internet needs, another Hitchhikers Guide to the Galaxy quote):
"You mean," said Arthur, "you mean you can see into my mind?"
"Yes," said Marvin.
Arthur stared in astonishment.
"And …?" said Arthur.
"It amazes me how you can manage to live in anything that small."